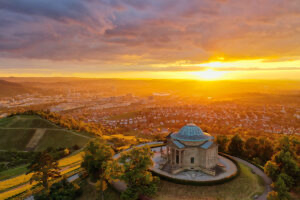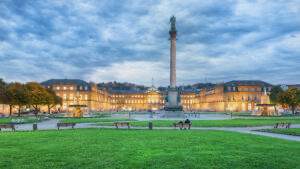 Core-Backbone settled into its first location in Stuttgart at the beginning of this year.
With 626,275 inhabitants, the capital of Baden-Württemberg is the largest city in the federal state. Stuttgart is the heart of one of the most industrialised regions in the Federal Republic. Several international companies have their headquarters here, especially in the automotive, electrical and IT industries. In addition to its diverse cultural institutions, the city is also known for its Daimler and Porsche factories.
Core-Backbone's new location is in the south of the city at 10 Zettachring street. euNetworks' data centre in Stuttgart covers a total area of 2,100 m². Services offered at this location include IP-Transit, remote peering, Layer2 connectivity.
Core-Backbone GmbH has currently one rack and there is an option to rent 10G, 40G and 100G ports. As one of the fastest expanding German carriers, Core-Backbone is now online in Stuttgart, enabling it to offer new routes such as Frankfurt – Karlsruhe – Stuttgart and Stuttgart – Zurich.
According to BGP. tools, Core-Backbone AS is the best peered German network. The company operates a secure and highly available network around the globe and always offers its customers the highest quality of products and services.